Dreamfall Chapters will be on its way with your help!
Ragnar Tornquist, the creator of the acclaimed The Longest Journey (TLJ) series and the recent MMO, The Secret World, has started a Kickstarter for Dreamfall Chapters, the long awaited sequel to the seven year old adventure game, Dreamfall: The Longest Journey.
Many gamers have long yearned for this day; the TLJ series is considered the holy grail of point and click adventure games.  I, for one, am completely pumped!  I haven't played either game in the series for many, many, years; so it might just be time to join April Ryan, Zoë Castillo, and their find feathered friend, Crow, for another trip down memory lane.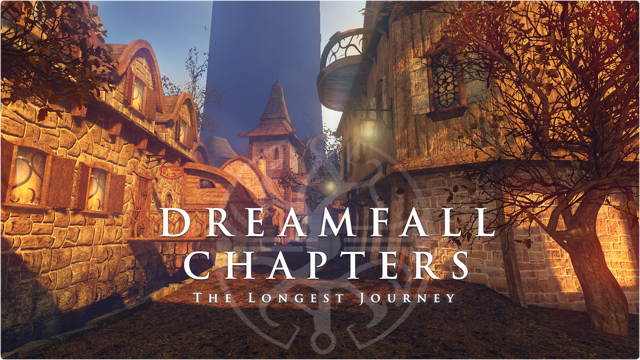 For those who have not played either game in the series, I highly recommend you get on top of it now so you can be ready to tackle Chapters when it premiers. You should definitely start with the original, it's as good as gold.  While the sequel retained the philosophical themes of the first entry, unfortunately, its game-play was not up to par.  Tornquist plans to remedy these problems in Chapters; he reveals in his interview with RockPaperShotgun and Gamespy that he will be building character models from the ground up and returning to good old-old fashioned point and click adventure gaming.  Color me satisfied!
Red Thread Games, Tornquist's new company made specifically for Chapters, is now running the kickstarter campaign for the new game.  Contribute, and help make thousands of adventure gamer's dreams come true!  Only 25 days left!
Watch the youtube clip below for trailers of the first two games in the series:
YOU MIGHT ALSO LIKE: